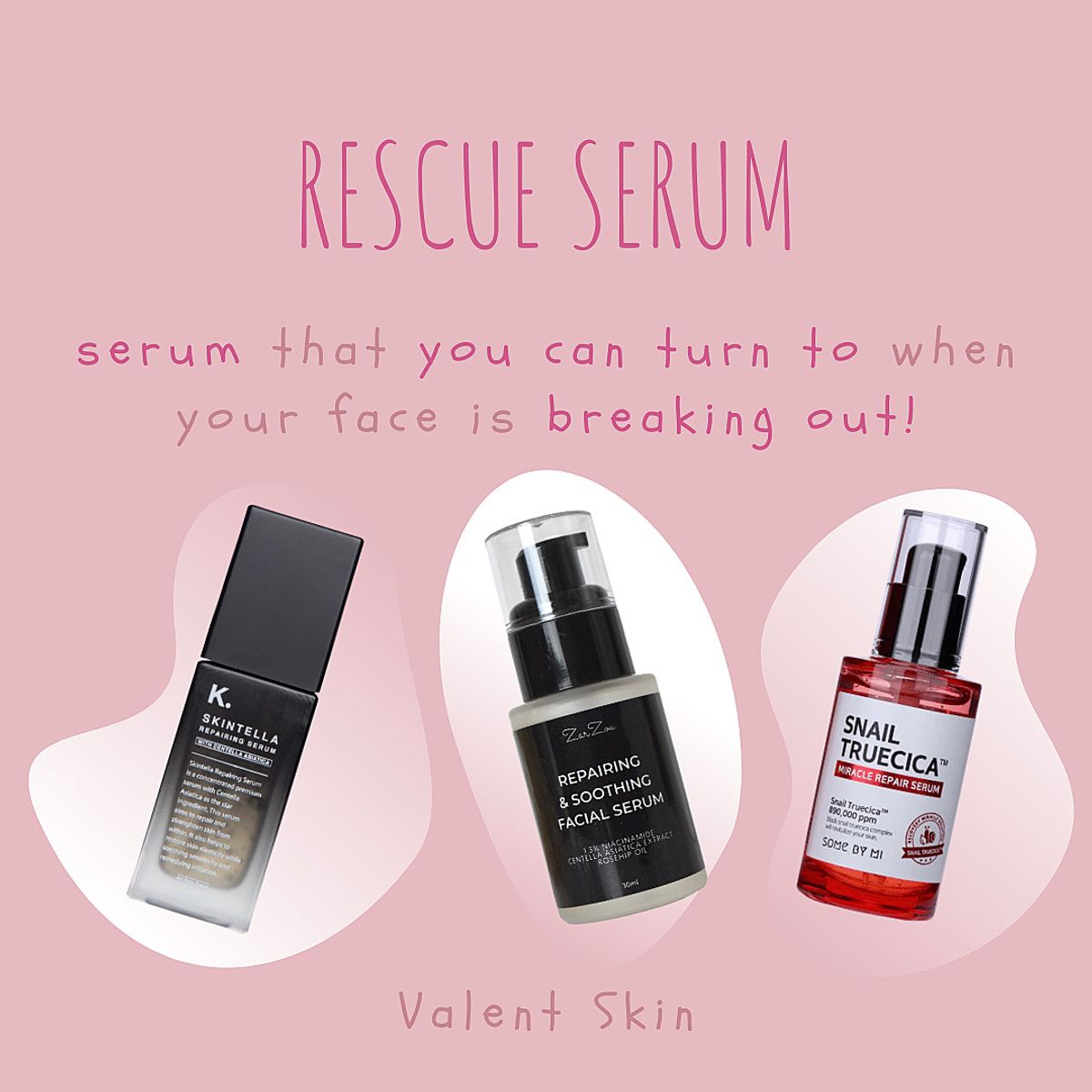 Acne happened? Sudden breakout?

Here serum yang patut anda cari untuk help you with your sudden breakout.

1. Kayman Beauty Skintella Repairing Serum RM 69/ 30 ml. Sangat baik dalam meredakan keradangan kulit yang kemerahan. Juga terkenal dengan kebolehan dalam mengecutkan jerawat. Centella Asiatica antara main ingredient! Hydrate and soothe our skin at its best. Holy grail to many out there.

2. ZarZou Beauty Repairing & Soothing Serum RM 59/ 30 ml. Serum yang baru dikeluarkan ini diformulasi dengan Niacinamide, Centella Asiatica and Rosehip Seed Oil. Baik sangat untuk acne prone skin, merawat jerawat yang disebabkan sebum. Juga repair out skin dengan meningkatkan skin barrier.

3. Some By Mi Snail Truecica Miracle Repairing Serum RM 85 / 50 ml. Serum yang mengandungi Snail Mucin dan Centella Asiatica. Snail Mucin yang boleh repair skin damage, tingkatkan skin barrier dan hilangkan blemishes dan scars.

Percaya lah 3 serums ini dapat membantu anda untuk repair, soothe dan heal your breakout and acne problem!