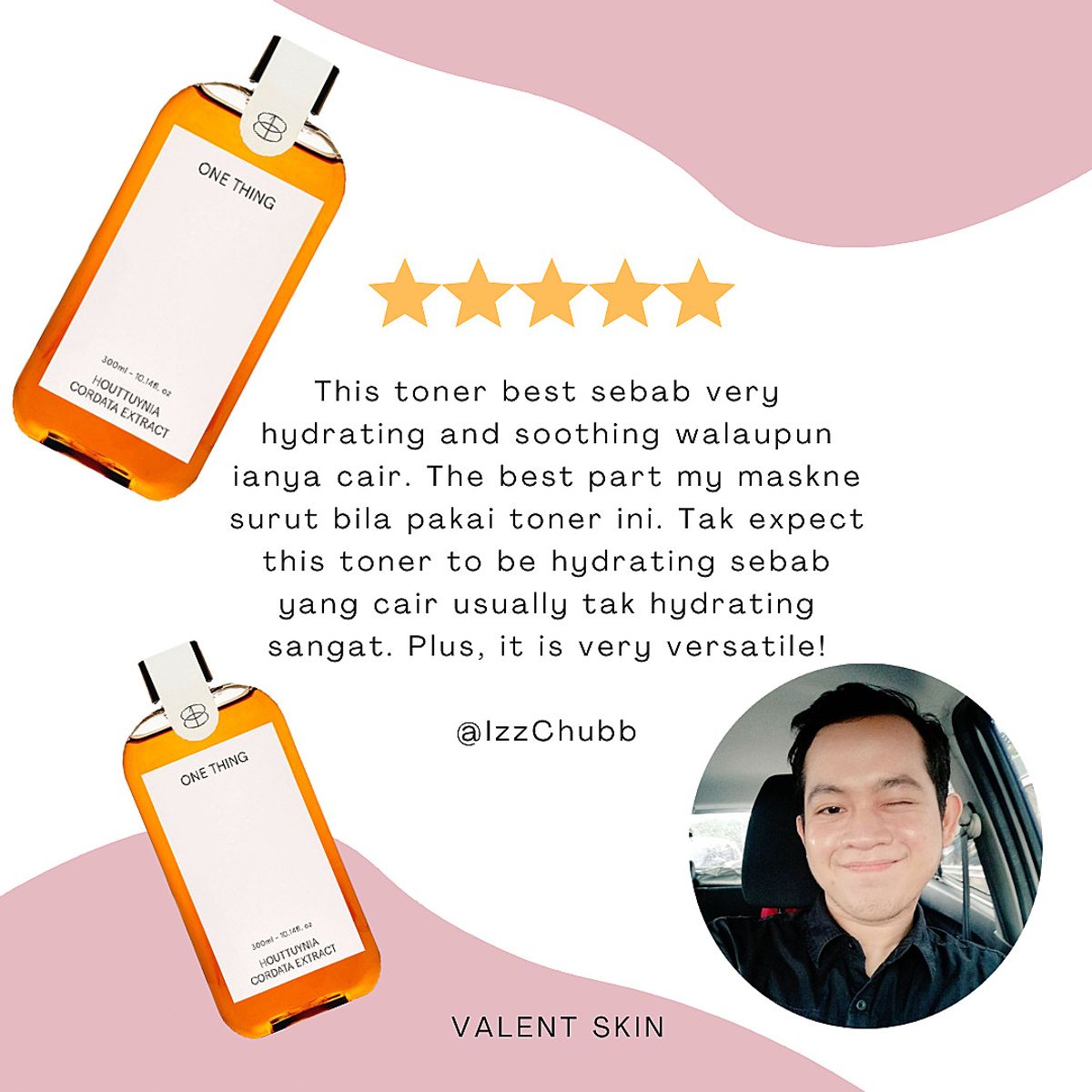 Review One Thing Hauttuynia Cordata Extract daripada @izzskingossip / @izzatchubb

This toner best sebab walaupun cair, it is very hydrating and soothing.

The best part is my maskne surut bila pakai toner!

What is Houttuynia Cordata Extract? This plany extract is also known as heartleaf. It is anti inflammatory and anti bacterial.

Honestly I tak expect langsung this toner hydrating sebab usually yang cair ini tak hydrating sangat. But this one pakai 2-3 layers pun dah cukup.

Plus, it is very versatile! Can apply dengan cotton pad, apply dengan jari, buat as face mist dan toner masking.

Get this at Valent Skin shop now!