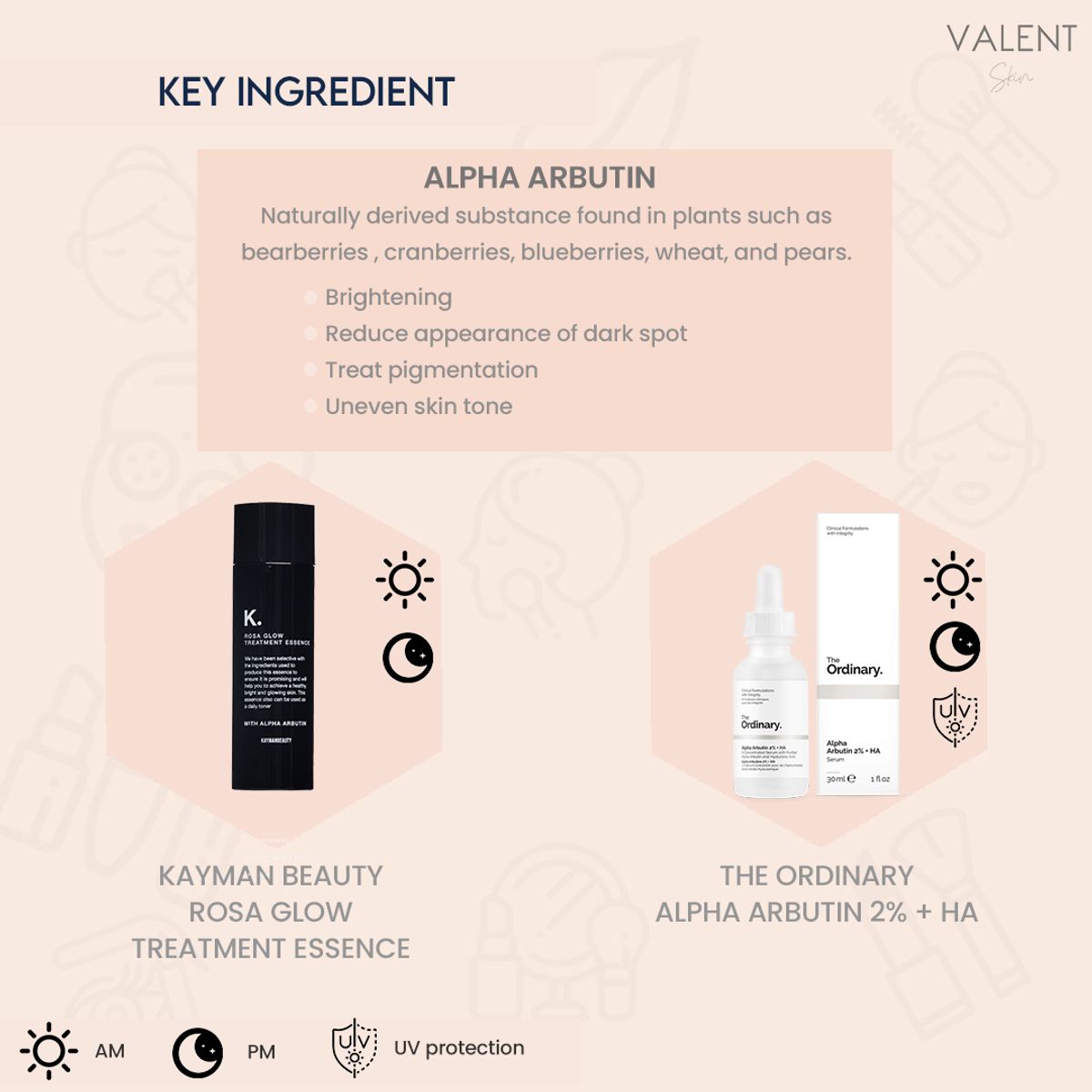 Yes, one of the best ingredient to brighten, reduce appearance of dark spot, treat pigmentation and fix uneven skin tone!

💕Valent Skin suggest you 2 products that could help you do the work above!

1. Kayman Beauty Rosa Glow Treatment Essence (RM 45/30 ml and RM 89/120 ml).

✨ Watery essence that has 2% of Alpha Arbutin and also contain Beetox-H and Rose Water.

2. The Ordinary Alpha Arbutin 2% + HA (RM 59/ 30 ml).

✨Light and fast absorbed serum with is pure of 2% of Alpha Arbutin with addition of HA.