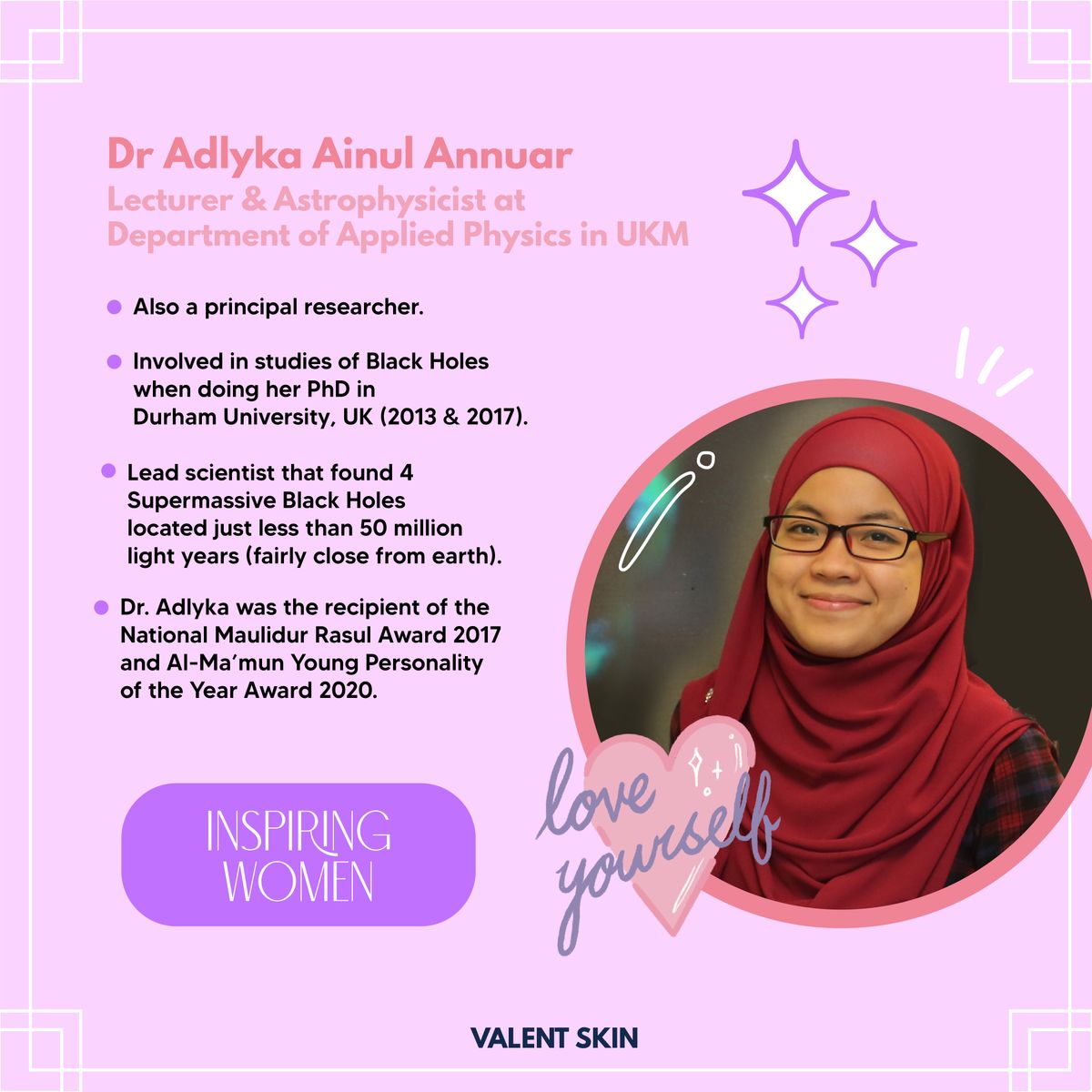 A Malaysian who made the country proud, met Prof. Madya Dr. Nur Adlyka Binti Ainul Annuar.

A well known scientist that discovered supermassive blackhole at the nearby galaxy while doing her PhD in Durham University.

Her achievements had her names carved on the international stage and making the country proud.

She is also an active principal researcher and lecturer in National University Of Malaysia (UKM).

Her achievement encouraged a lot of you g women out there to pursue their dreams especially enriching women in STEM.

Congratulations, Prof. Madya Dr Adlyka Ainul Annuar. Keep on making us proud!

Let's celebrate inspiring woman who inspire us with Valent Skin.