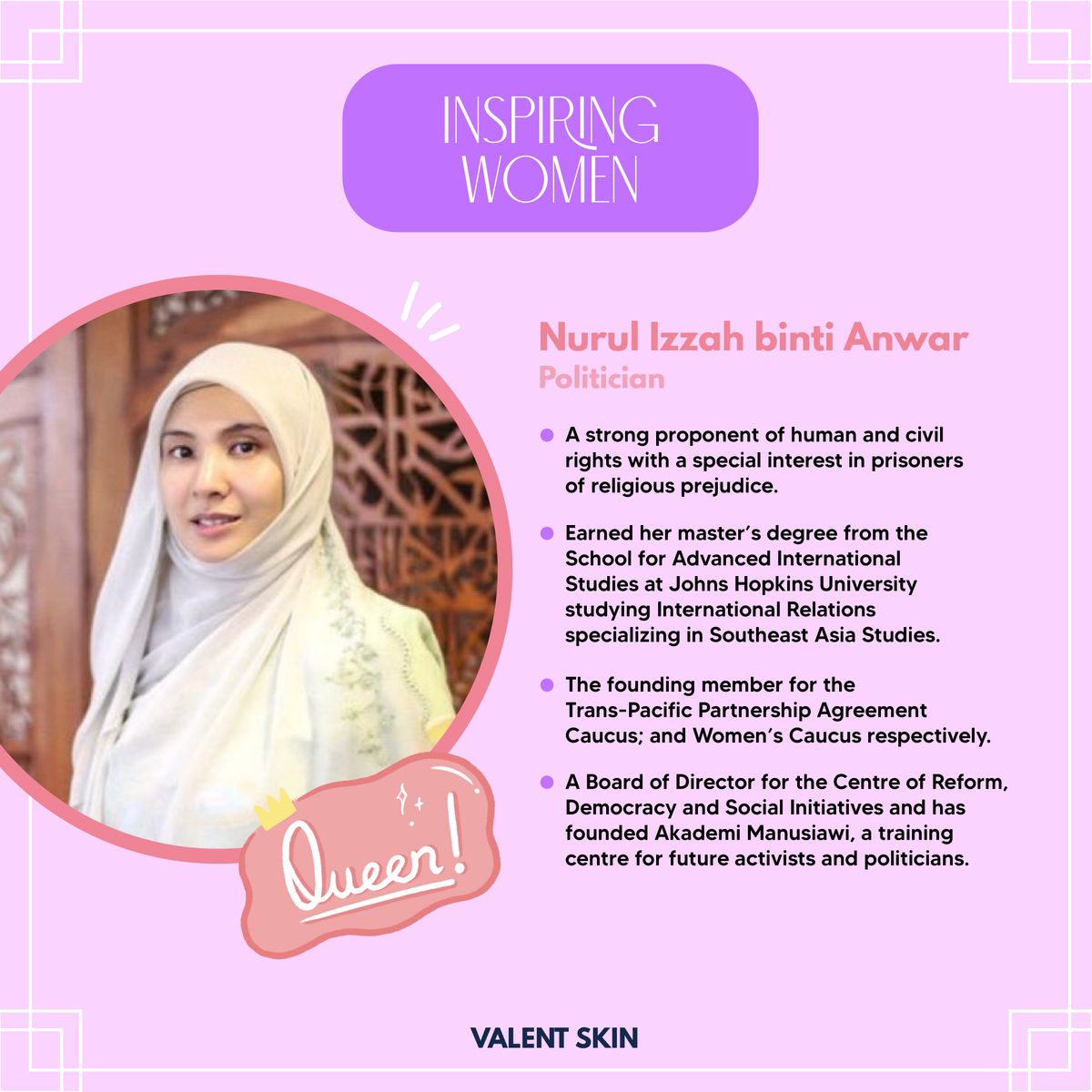 Inheriting her father's thinking, she is also known as one of the most influenced politician in Malaysia.

She is Nurul Izzah Dato' Seri Anwar Ibrahim.

Born in 1980 and she is now serving as the Member of Parliament (MP) for Permatang Pauh.

She is very strong and passionate in defending human and civil rights with a special interest in prisoners of religious prejudice.

Keep on protecting what is right for Malaysian, Queen!