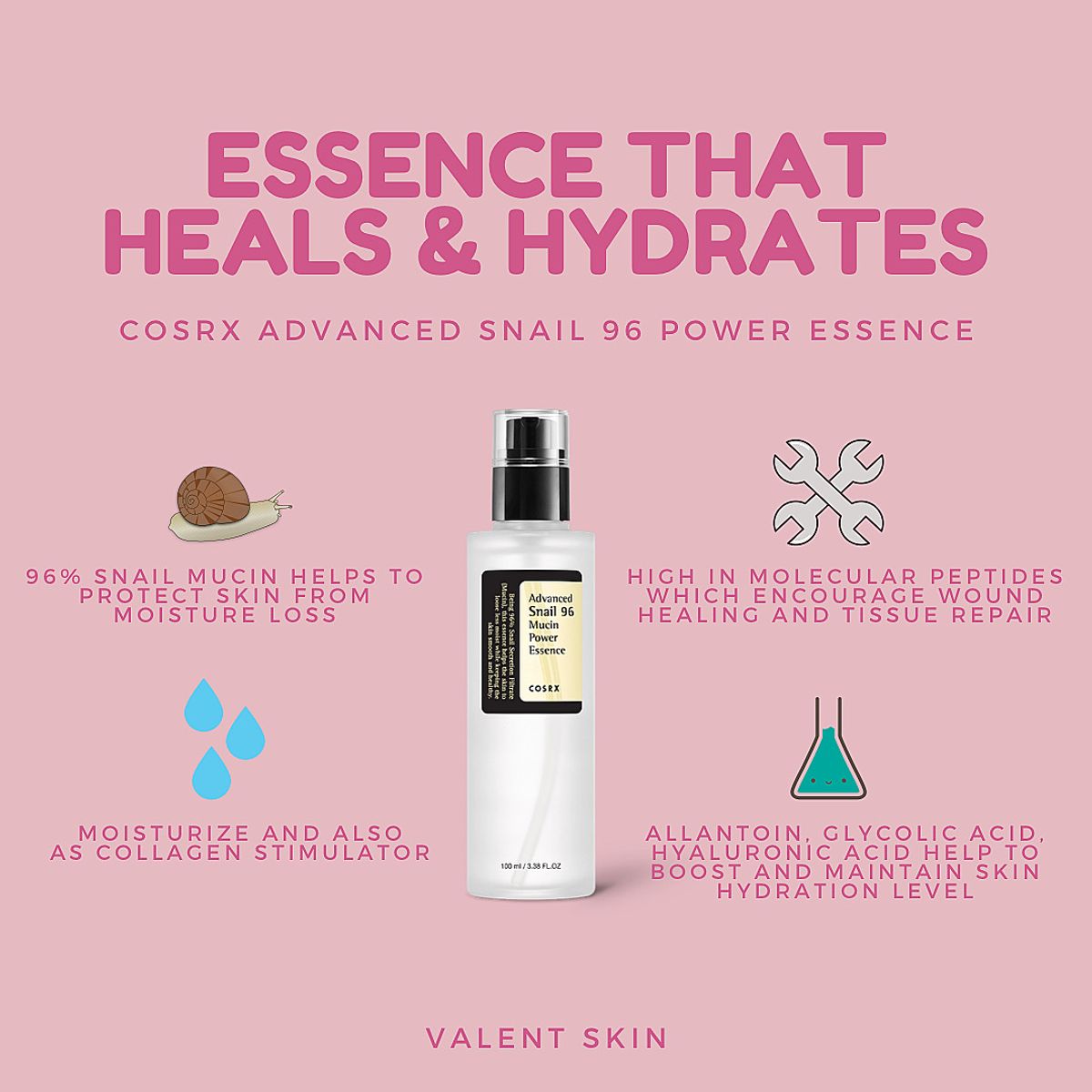 Cosrx Advanced Snail 96 Mucin Power Essence 100 ml!

This essence is always my favourite especially when my skin tengah breakout and super dry.

Before that, what is Mucin?

Mucin is basically a snail secretion filtrate and its an animal derived growth factor.

Snails mucin generally helps to moisturize and as collagen stimulator this means its hydrating and healing at the same time!

Sebab itu ianya sangat baik untuk skin yang kering dan breakout.

Selain snail mucin yang sangat bagus, this essence juga ada Allantoin, Glycolic Acid and Hyaluronic Acid. These ingredients helps to boost and maintain skin hydration level!

Paling menarik, ianya ada molecular peptides yang sangat tinggi that encourage wound healing and tissue repair.

Ia repair, soothes kulit kemerahan dan kulit sensitif especially kulit yang tengah break out dengan replenishing the moisture!

Overall, Farah teramat suka formulation snail mucin essence ini! Sambil heal break out skin, ianya juga protect your skin from moisture loss and improving skin elasticity!