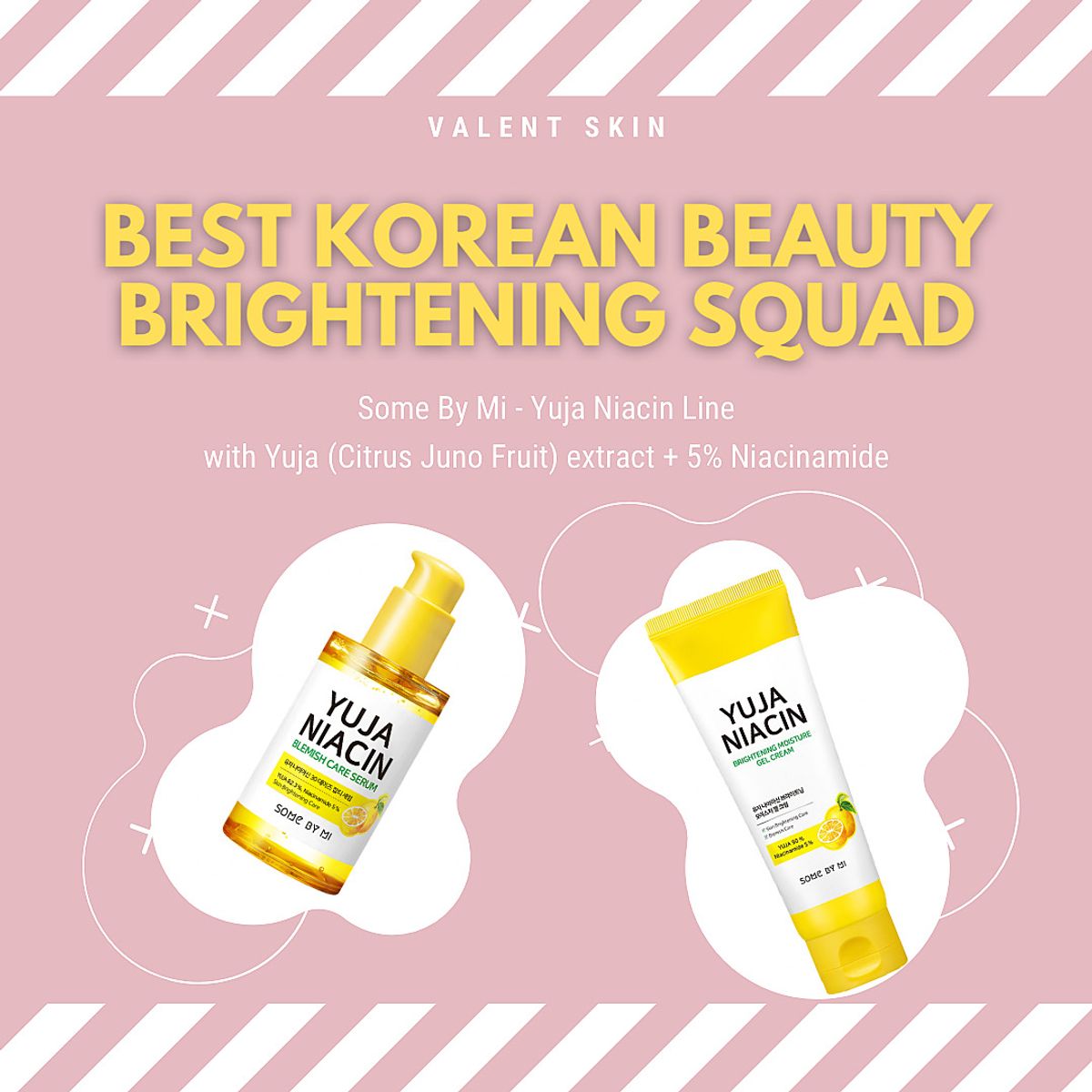 Yuja Niacin Blemish Care Serum daripada Some By Mi!

Banyak sangat review yang sangat baik daripada pengguna Malaysia, Farah sendiri sudah memakai serum ini selama for months.

Kulit lebih brighten (lebih berseri, kurang sunburnt dan kembalikan tona kulit asal) dan blemish pun sudah makin pudar. Hebat sangat formulasi Some By Mi untuk Yuja Niacin ini!

Apa yang terdapat dalam serum ini?

1. 5% Niacinamide - siapa tak suka Niacinamide?

2. 82% ekstract Yuja iaitu Korean Lemon.

Texture? Texturenya sangat ringgan dan cepat meresap! Tak tinggalkan kulit kita melekit dan berat. Sesuai untuk semua jenis kulit especially kulit berminyak sebab ingredients nya sangat pure dan mild.

Some By Mi Yuja Niacin Brightening Moisture Gel Cream.

This moisturizer is winning sebab ianya gel form yang buat semua jenis kulit sesuai untuk pakai, especially oily skin.

This gel liked moisturizer contain 90% of Yuja Extract rich in vitamin C untuk nourish dan moisturize skin.

Juga ada Niacinamide yang membantu dalam brightening dan improve blemishes.

Unik, sebab ada glacial water yang bertindak untuk cool down dan revitalizes our skin.

Dull skin no more if you pair up this 2 products! Both are great and you should try this.

Both of these ada at Valent Skin shop!