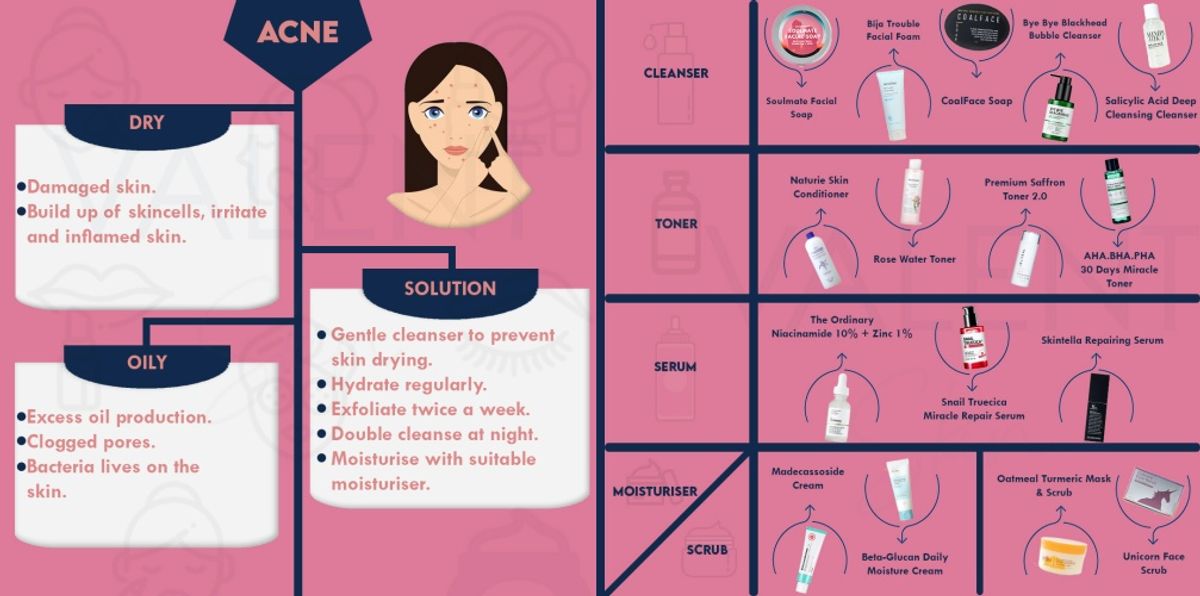 ACNE?

Acne atau jerawat sangat menggerunkan kalau terjadi kepada kulit kita.

Selain hormonal reason, OILY dan DRY skin juga adalah penyebab utama kepada punca adanya ACNE.

DRY SKIN
- adalah kulit yang rosak.
- disebabkan kulit rosak ini, adanya build up of skin cells, kulit yang ada iritasi dan kemerahan.

OILY SKIN
- kulit keluarkan minyak yang terlalu banyak.
- Hal ini menyebabkan pori tersumbat.
- Juga menyebabkan bakteria untuk ada dikawasan tersumbat itu.

HOW TO SOLVE THIS?

- penggunaan deep kepada oily skin dan gentle cleanser untuk dry skin.
- hydrate kulit anda dengan baik melalui toner, serum dan moisturizer.
- exfoliate kulit anda dua kali seminggu untuk buang dead skin build up.
- double cleanse pada rutin PM anda.
- lembabkan kulit anda dengan pelembap yang bersesuaian dengan kulit anda.

Anda ada acne? Nak cegah acne? Valent Skin team here nak suggest produk bersesuai dengan masalah ini.