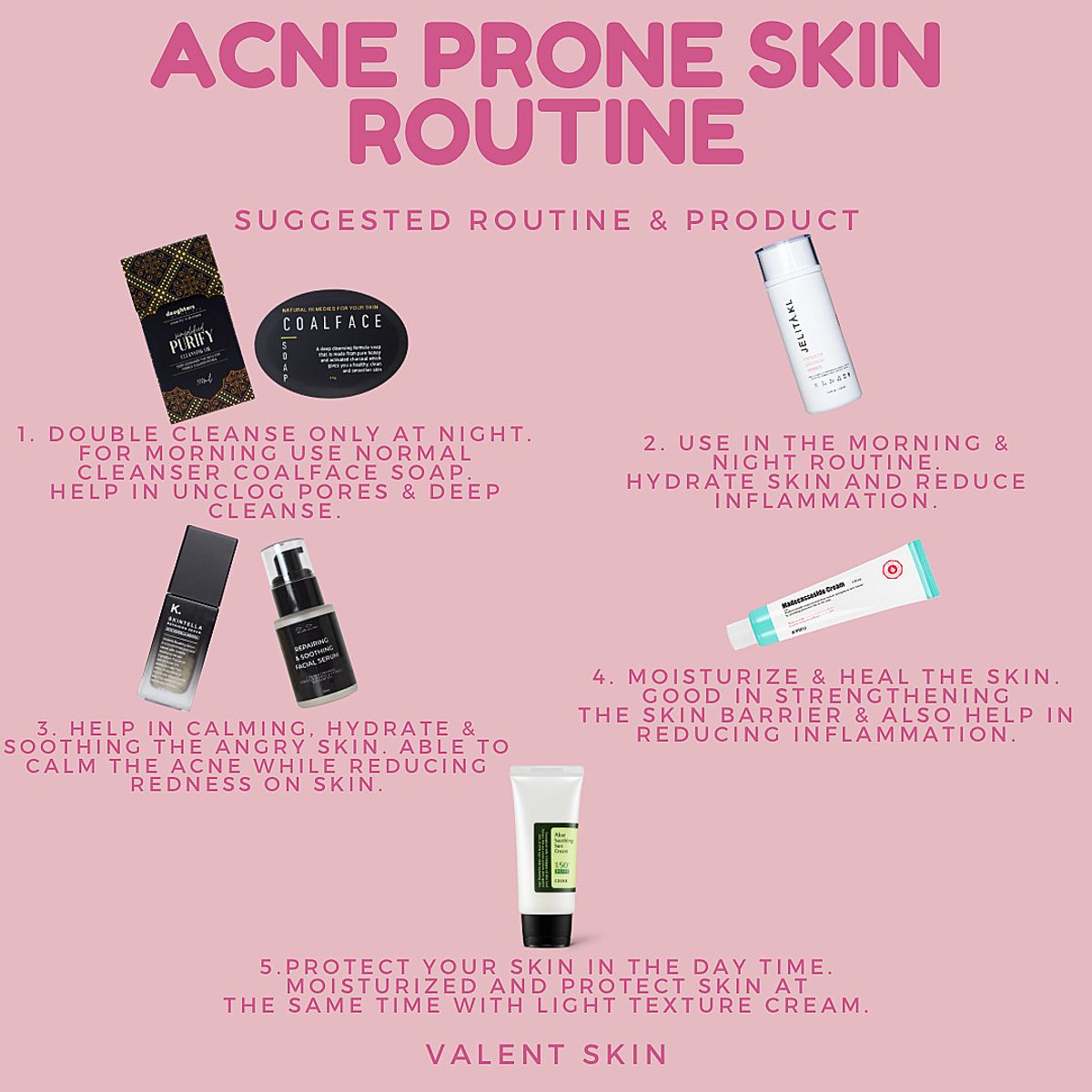 Siapa sini struggle dengan ACNE problem dan belum ada ROUTINE yang baik?

Farah nak suggest kat anda. I believe this routine and product can help your skin to be better!

Heal your skin with this routine and product, nanti Farah suggest brightening routine to remove scars pula.

Semua ini available di Valent Skin shop to purchase!